Digital Academy Kutná Hora
offers a baccalaureate degree in English, Business/IT Business Academy
We offer preparatory courses for students in the 5th year of primary school and for students in the 9th year of primary school we offer preparatory courses for entrance exams to secondary schools.
For the public, we offer courses in English for beginners and advanced learners, Spanish for beginners, Czech for foreigners and a Teaching Assistant course. 
Open days and events Become a secondary school student for a day
We have prepared the following OPEN DAYS for you: on 12 October 2022, 5 November 2022, 7 December 2022, 7 January 2023 and 15 February 2023, and the BECOME A HIGH SCHOOL DAY event on 8 and 9 December 2022.
We are a school with a modern approach, open from September 1, 2022 in Kutná Hora - Maletín, which moves with the times and tries to educate its students in what will be useful in their lives. This makes learning more engaging for the pupil. And other reasons? There are many!
BTEC National Diploma in Business
Full-time study in English, culminating in the International Baccalaureate after three years. Option of elective courses in Czech and graduation with Czech matriculation after the 4th year.
Why study at our new high school DIGITAL ACADEMY in Kutná Hora?
Field of Study: Business / IT Business Academy

 

The school is registered with the Pearson English Schools Network

 

The study is completed with the English National Diploma in Business or the Czech Baccalaureate

 

The Finnish elective system

 

Professional teacher staff

 

Individual approach

 

Achievement scholarships

 

EU-funded internships abroad (Spain, England, Italy, Germany, Australia and Ireland)
recent graduates
entered university
in the number of internships
3-4 years of full-time study in English culminating in the English International Baccalaureate after the 3rd year with the possibility of choosing some subjects in Czech and finishing with the Czech Baccalaureate in the 4th year
3-year distance learning 2x a month on Saturdays or distance online
Exploring Business
Research and Plan a Marketing Campaign
Business Finance
Managing an Event
Business Decision Making
Digital Marketing
Creative Promotion
Effective Project Management
Marketing Communication in Business
Elective courses in English
Information Technology
Computer Design
Social Networks
Webdesign
Marketing
Social Science
Youtubering
Electives in Czech language (Finnish model)
Mathematics
Czech language
English language
2nd foreign language
Economics
Management
Marketing
Entrepreneurship
Sports
Social Sciences
Creativity
Computer networks
STUDENT INTERNSHIPS | ERASMUS+
Digital Academy Kutná Hora students can complete work placements and exchange stays in England, Ireland, Germany, Spain, Italy, Australia and Malta. We are preparing other destinations such as Finland. During their studies, each pupil will take part in an average of 2 such placements. How do these stays work and what do you experience there? Take a look at the experience of our students.
Erasmus+ is the European Union's education programme that promotes cooperation and mobility in all areas of education, training, sport, youth and non-formal education. It is the successor to the Lifelong Learning Programme, Youth in Action and others.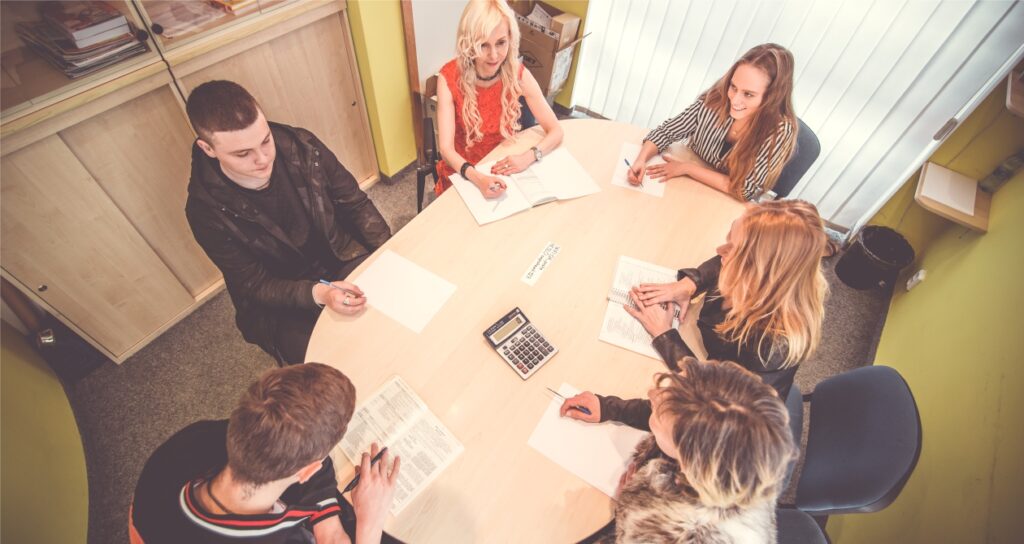 Financial Aid
The best students receive merit scholarships according to the valid scholarship regulations issued in June of the previous school year.
The extended tuition fee includes unlimited electives, individual consultations and guaranteed participation in internships.
The school offers a rich student life. Take a look at the photo gallery from the main branch.
Nevíte si rady s výběrem střední školy? Uvažujete o studiu na naší škole Digital Academy Kutná Hora nebo na některé
On Monday, November 14, 2022, the first ever parent meeting was held at our school Digital Academy in Kutná Hora from 5:00 pm.
Our new offer of preparatory courses for primary school pupils and courses for the public has been very popular. We bring you
At DA, we prepare you to launch your career by providing a supportive, creative and professional environment in which you will learn practical skills, build a network of industry contacts and gain hands-on experience. You will have the opportunity to create innovative design and business solutions.
DO YOU WANT TO STUDY WITH US? DOWNLOAD THE APPLICATION FORM!
Send the Form to info@dahora.cz or to Digital Academy Kutná Hora, Pod Školou 167, 284 01 Kutná Hora - Malín.
The application deadline is always 1 March and then until capacity is reached.